The Christmas Eve Ghost (Hardcover)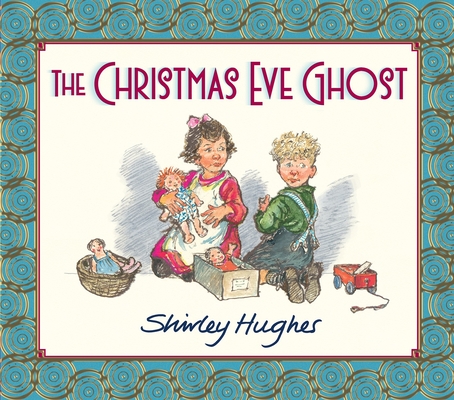 $15.99
Usually Ships in 1-5 Days
Description
---
Two children find goodwill and acceptance in unexpected places even in the hardest of times in a moving tale from a master picturebook creator.
In 1930s Liverpool, where streetcars clang on iron tracks, young Bronwen and Dylan live with their widowed Mam. Every day, in the wee hours of morning, Mam leaves the two alone as she gathers other people's laundry to boil in a big metal copper at home. At night, if she's not too tired, Mam tells fanciful tales of dragons and ghosties, and on Sunday, she cautions the children about the O Rileys next door, who go to a church that is not for their kind. But on Christmas Eve, when Mam must go out, Bronwen and Dylan hear a ghostly plonk plonk plonk from the washroom that sends them running straight into the arms of Mrs. O Riley. Not only do they find that the house next door harbors nothing to fear, but it may hold a blessing for Mam, too. With evocative drawings full of compelling detail, Shirley Hughes tells a timeless, genuine tale of community and human kindness.
About the Author
---
Shirley Hughes is the illustrator of more than two hundred children s books and has won many prestigious awards, including the Kate Greenaway Medal twice. She is the author-illustrator of DON'T WANT TO GO! and OLLY AND ME 1 2 3. She lives in London."