Poop: A Natural History of the Unmentionable (Paperback)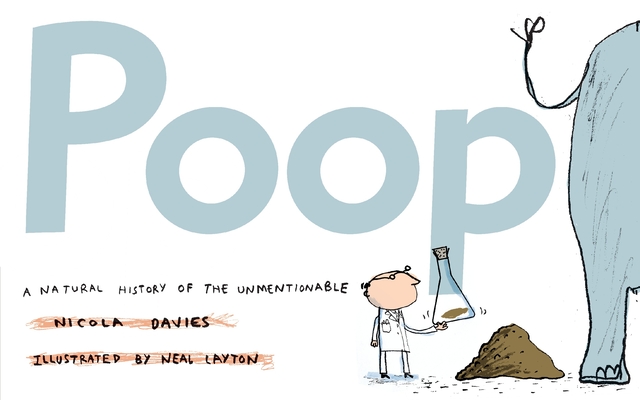 $7.99
Usually Ships in 1-5 Days
Description
---
A noted zoologist teams up with a playful illustrator to present a fun, fact-filled guide to the fascinating (if not fragrant) world of poop across species.
Hippos navigate by it, sloths keep in touch through it, dung beetles eat it . . . and most grownups would rather not to mention it. Meanwhile, scientists who study animal feces find out all sorts of things, such as how many insects a bat eats or just what technique a T. rex used to devour a triceratops 70 million years ago. However you look at it, poop is the quintessential prototype for recycling and probably the most useful stuff on earth. Take a peek at POOP and find out all you need to know what it's for, where it goes, and how much we can learn from it.
"From the Hardcover edition.
About the Author
---
Nicola Davies graduated with a degree in zoology before becoming a writer, producer, and presenter of radio and television programs. Her award-winning books for children include BIG BLUE WHALE, ONE TINY TURTLE, SURPRISING SHARKS, and BAT LOVES THE NIGHT. She says, "As a zoologist, you are never far from poop! I've baked goose poop in an oven with my dinner, looked at bat poop under the microscope, and had my T-shirt stained pink with blue-whale poop. I was obviously fated to write this book." Nicola Davies lives in Somerset, England. Neal Layton has illustrated many well-received picture books, including THE SUNDAY BLUES, which he also wrote. About this project, he says, "I used pencils, paint, pens, ink, pieces of collage, photocopiers, a computer, bits of stick, an old toothbrush, dough, a cake-icing bag, and a camera to make the illustrations for POOP. I had so much fun and learned lots, too!" Neal Layton lives in Portsmouth, England. From the Hardcover edition.