Tractors: 1880s to 1980s (Paperback)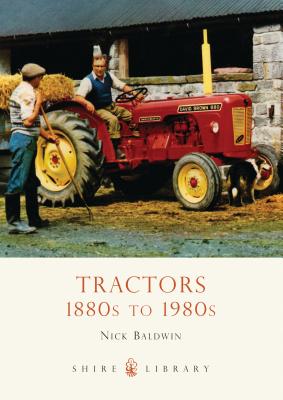 Description
---
Of all motor vehicles the farm tractor has proved to be among the most beneficial. It has freed hundreds of thousands of laborers and horses from backbreaking toil on the land in all weathers and it has stabilized the cost of food.
Starting with steam power in the middle of the nineteenth century, the agricultural tractor became motorized in the early years of the twentieth century. From vast prairie types, lighter, one-man machines arrived in time to avert famine in the First World War. Mass production followed, which brought the price of tractors within reach of the average farmer. Meanwhile tractors changed from being simple substitutes for draught animals to highly sophisticated machines, with power takeoffs and hydraulically mounted implements. Pneumatic tires and diesel engines revolutionized the 1930s market, after which draught control and then inexpensive four-wheel-drive made sure that fuel and time went into crop production rather than wheelspin. This marked the end of the widespread use of tracked crawlers, as powerful and efficient wheeled tractors took their place, incorporating the latest multi-range transmission technology.
All the key developments and significant tractor makers are described in this book, from the beginning of the tractor's development to the 1970s. Illustrated by period views of machines at work and in contemporary sales literature, this is a nostalgic history of the machine that has been at the center of agricultural life since before World War II.
About the Author
---
Nick Baldwin was driving a Standard Fordson as a schoolboy in the 1950s. He later worked in the Land Rover factory and became a writer on transport topics. He produced the first of several farm tractor books in the 1970s and now has a collection of old machines on his traditional farm. He writes regularly in Tractor and Machinery magazine.