Samplers (Paperback)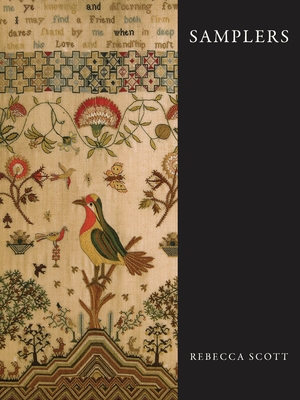 Description
---
Samplers have a long history in Britain and the United States, dating from the sixteenth century. They were originally a collection of patterns gathered together for easy reference to be used in embroidery and needlepoint lace. But they later developed into a schoolgirls' exercise, and today they are more often used to record stitches than patterns.
This book traces the history of samplers in Britain from the late sixteenth century onwards, and includes examples of long, darning, map, school, stitch and plain sewing samplers, as well as those associated with great griefs and joys. Written by Britain's leading experts on the subject, and illustrated with superb photographs of a great range of samplers, this title provides an ideal introduction for the collector, art historian and social historian of these amazing embroidered pictures.
About the Author
---
Joy Jarrett has run Witney antiques, one of the most exclusive antique dealers outside London, for many years. Witney Antiques specializes in samplers, and Joy Jarrett is one of the world's leading experts on the subject. She has staged numerous exhibitions of samplers and other historic embroidery, and has written and compiled the catalogs that accompany them. Rebecca Scott is her daughter.