The Willoughbys (Compact Disc)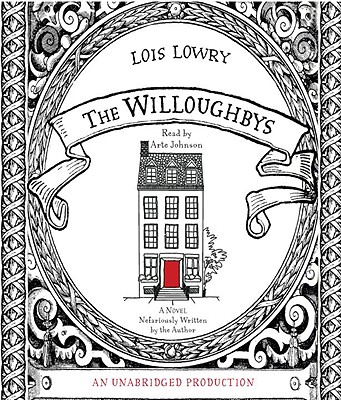 $25.00
Usually Ships in 1-5 Days
Description
---
"Shouldn't we be orphans?" one of the Willoughby children suggests one day. The four are, after all, part of an old-fashioned kind of family, and their parents-well, their parents are not all that one would hope for. Recalling literary heroes and heroines such as Anne of Green Gables, Pollyanna, and James with his giant peach, the Willoughbys concoct a diabolical plot to turn themselves into worthy and winsome orphans. Little do they know that Mr. and Mrs. Willoughby have already begun to formulate their own thoroughly despicable plan inspired by another favorite bedtime story: the tale of Hansel and Gretel...
Villains, benefactors, no-nonsense nannies, abandoned infants, long-lost heirs, and late-life romance all make their appearance along with the irrepressible Willoughbys as the Newbery Award-winning author Lois Lowry pays playful homage to classic works of literature in this hilarious and decidedly "old-fashioned" parody.
About the Author
---
Lois Lowry has written many books beloved by children and adults alike. From the popular Anastasia Krupnik series to her best-selling novel The Giver, her books have garnered countless honors and awards, including two Newbery Medals. Look for Number the Stars, Messenger, The Silent Boy, Gathering Blue, Gossamer, The Willoughbys, and The Giver on audio from Listening Library.