Change-Up: Mystery at the World Series (Compact Disc)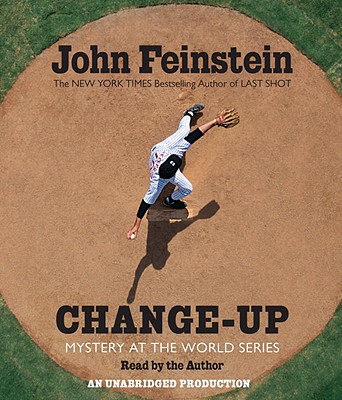 Description
---
Playing in the World Series is every ballplayer's dream, but no one is more surprised to actually be here than Norbert Doyle–a late call-up for an underdog team.
Doyle pitched in the minor leagues for years before making it to the bigs. He went to school in the off-season to earn his degree. He raised two kids on his own after the tragic death of his wife. And now he's slated to start game two of the World Series. His feel-good story is a media gold mine. And teen reporters Stevie Thomas and Susan Carol Anderson have scored the first in-depth interview with him.
At first they're as charmed by Doyle as everyone else–it's hard not to root for this guy. But the more Stevie and Susan Carol learn about him, the more conflicting stories they hear. And so Stevie becomes an investigative reporter by day while covering the World Series by night, trying to piece together the truth of one athlete's life. But along the way he has to wonder–who will be hurt if the truth is known, and who will benefit, and what does it have to do with baseball? There are a million secrets in any locker room. Which ones need to be told?
About the Author
---
John Feinstein is the author of many bestselling books, including "A Season on the Brink,"

"A Good Walk Spoiled," and "Living on the Black." His books for young readers, "Last Shot," "Vanishing Act," and "Cover-up," offer a winning combination of sports, action, and intrigue, with "Last Shot" receiving the Edgar Allan Poe Award for best young adult mystery.

Mr. Feinstein began his career at the "Washington Post." He has also written for "Sports Illustrated" and the "National Sports Daily." Mr. Feinstein is currently a commentator for National Public Radio; he writes columns for "Sporting News" and "Golf Digest" and continues to contribute regularly to the "Washington Post."