Faviken (Hardcover)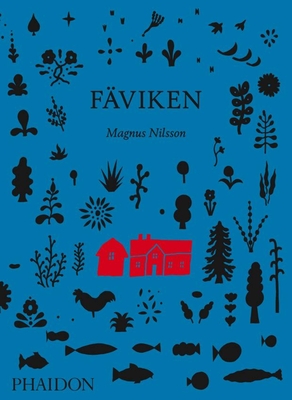 $59.95
Usually Ships in 1-5 Days
Description
---
"
"Magnus is one of the brightest chefs that I have ever met." Rene Redzepi, NOMA
"Faviken" is the first major cookbook by Magnus Nilsson, the 28‐year old chef whose restaurant is located on a 20,000 acre farm and hunting estate in Northern Sweden. It has recently been called "the most daring restaurant in the world" by "Bon Appetit." In "Faviken," Nilsson writes about how he only cooks with ingredients that are raised, farmed and hunted in the immediate vicinity of his remote restaurant. The food served at Faviken from the dairy to the meat to the vegetables is harvested, butchered and preserved by hand using the most natural and primitive methods possible, and Nilsson is in factor of simple cooking methods such as roasting over open coals. This approach results in the highly creative food and intense flavors of which, far from seeming traditional, are remarkable.
"Faviken" features 100 recipes and 150 color photographs, featuring the finished dishes, unique local ingredients and beautiful landscapes of the farm. The book will inspire chefs and food‐lovers to think differently abut the ingredients that are available to them. Many of the basic recipes for yogurt, bread, vinegar, pickles and preserve are straightforward enough for anyone to attempt at home, and the advice on the natural preservation methods can be followed by anyone. The book also includes an introduction by food writer Bill Buford.
About the Author
---
"Magnus Nilsson (b.1984) is the head chef of Faviken Magasinet restaurant in Sweden. After training as a chef and sommelier in Sweden he worked with Pascal Barbot of L'Astrance in Paris before joining Faviken as a sommelier. Within a year he had taken over the running of the restaurant. He is featured on the most recent season of "Mind of a Chef" on PBS, originally aired November 2014."
Praise For…
---
"For those who can't travel to the wilderness of Northern Sweden, this book is an excellent look into that region's bounties and the brilliant vision of Magnus Nilsson. And, this is just the beginning." -David Chang, Momofuku

"Magnus is one of the brightest chefs that I have ever met - and this comes through so clearly when flicking through the pages of this book." - René Redzepi, NOMA

"Phaidon, lately, has led the way in quirky, uniquely designed, international cookbooks. The press raises the bar dramatically here with 100 recipes taken from Faviken Magasinet, a restaurant in a remote area of Sweden, some 375 miles north of Stockholm, that serves only 12 people a day, but is fast becoming a bastion of New Nordic Cuisine, thanks to head chef Nilsson." - Starred Review, Publishers Weekly, 8/16/12

"This collection of recipes and stories from Nilsson's experimental, hyperlocal restaurant in west-central Sweden is a beautiful reminder of what 'farm-to-table' really means. . The impact of his creative vision is undeniable." - Bon Appetit

"Nilsson's new book. . .is part treatise and part instruction manual. It also makes for some sublimely consciousness-altering reading if you love to cook." - The Globe and Mail

"Just as the best travel books describe an internal and external journey, Faviken tells the story of a chef discovering his cuisine in the woods of Sweden. The sense of place is palpable and this is both an aspirational and inspirational ode to nature." - The Huffington Post

". . .an ode to a fantastical place and a type of cooking that has mostly disappeared from the Western world." - The Daily Beast

"Its heavy-stock pages open a door into one of the hottest restaurants in the world right now." - Time Out New York

"Beautiful and enlightening. . .[Nilsson] has grown into a fine and even inspiring writer." - Jeffrey Steingarten, VOGUE

". . .I want to go there." - Fine Cooking

GQ Magazine's Cookbook of the Year 2012

"The book contains dozens of recipes, as well as Nilsson's fascinating and incisive musing on food." - Departures

"Nilsson is routinely counted among the world's greatest chefs." - TIME Magazine

"At Faiken Magasinet, the food is cutting-edge and hyper-local. But the Swedish restaurant's new cookbook is full of practical tips." - The Wall Street Journal

The 28-year old chef Magnus Nilsson contrasts the sweet simplicity of foraged and farm-fresh ingredients with a kind of Viking bloodlust." - The New York Times

"The year's most talked about restaurant-based cookbook. . .a stunner." - Minneapolis Star-Tribune