Model Behavior (Paperback)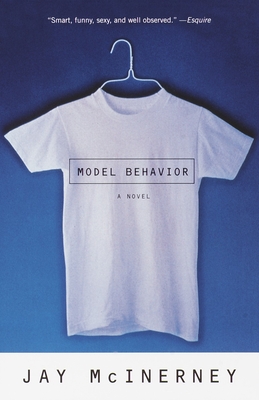 Description
---
"A Great Gatsby for the end of the century." -- The Baltimore Sun
Jay McInerney's first novel, Bright Lights, Big City, helped bring about a revolution in contemporary fiction in trade paperback. But more importantly, its publication brought us a major writer of great literary talent and incisive perception.
In his latest novel, Model Behavior, McInerney offers us the portrait of a doubting devotee of the city where vocation, career, and ambition (which only occassionally coincide) run head-on with friendship and love--or merely desire. We see Conor McKnight's well-earned ennui fast becoming anxiety as he tries to protect himself from the harrowing fate that unfolds before his bleary eyes. McInerney is at the peak of his craft in what is sure to become a classic at the end of the century.
This edition contains only the novel Model Behavior, and not the additional seven stories which were published in the original hardcover.
About the Author
---
Jay McInerney lives in New York and Williamson County, Tennessee.
Praise For…
---
"Smart, funny, sexy, and well observed." --Esquire

"Swift and amusing. . . . An astute social observer of the cruelties of modern New York, [McInerney] is also capable of great tenderness."--The Boston Globe

"The careful observation of that downward spiral . . . [is] brightened by McInerney's facility with the bon mot, and his fondness for skewering the pretensions of the nouveau hip." --The Miami Herald

"Very funny, and full of the rakish, old-fashioned literary elegance that McInerney always manages to mix into the slangy idioms of his characters." --The New York Review of Books