Schindler's List (Hardcover)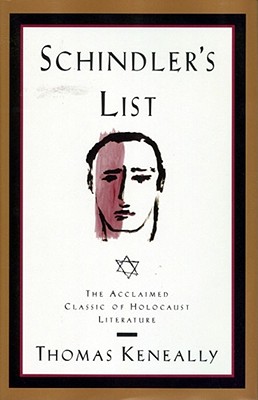 Description
---
Winner of the Booker Prize
Winner of the Los Angeles Times Book Award for Fiction
Schindler's List is a remarkable work of fiction based on the true story of German industrialist and war profiteer, Oskar Schindler, who, confronted with the horror of the extermination camps, gambled his life and fortune to rescue 1,300 Jews from the gas chambers.
Working with the actual testimony of Schindler's Jews, Thomas Keneally artfully depicts the courage and shrewdness of an unlikely savior, a man who is a flawed mixture of hedonism and decency and who, in the presence of unutterable evil, transcends the limits of his own humanity.
Praise For…
---
New York Review of Books An extraordinary tale...no summary can adequately convey the strategems and reverses and sudden twists of fortune...A notable achievement.



Simon Wiesenthal A truly heroic story of the war and, like the tree planted in Oskar Schindler's honor in Jerusalem, a fitting memorial to the fight of one individual against the horror of Nazism.



Newsweek An astounding story...in this case the truth is far more powerful than anything the imagination could invent.