Places No One Knows (Library Binding)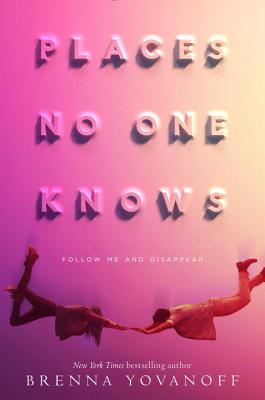 $20.99
Usually Ships in 1-5 Days
Staff Reviews
---
Two high schoolers who really only know "of" each other, meet in their dreams at night and create this complicated and heartbreaking relationship. The writing is incredible and unique. There's a depth in seemingly mundane, everyday activities that literally blew me away. But it's not just depth. It touches far-reaching levels of intellect that should be impossible to incorporate into simple sentences, yet it's so accessible. Don't miss this one.
— Kristen Gilligan, Co-Owner
Places No One Knows is a novel that takes place in a dream world, as two completely different teens meet in the middle of the night. A study in contrasts, the two characters learn about each other and about themselves. They learn how to heal and how to improve. If you're a fan of Perfect Chemistry or By Your Side, then you should check this out!
— Vivian, Tattered Cover Teen Advisory Board member
Description
---
A good girl dreams herself into a bad boy's room in this lyrically romantic novel by a bestselling author from which Maggie Stiefvater, author ofThe Raven King, says she "woke up satisfied."
Waverly Camdenmar spends her nights running until she can t even think. Then the sun comes up, life goes on, and Waverly goes back to her perfectly hateful best friend, her perfectly dull classes, and the tiny, nagging suspicion that there's more to life than student council and GPAs.
Marshall Holt is a loser. He drinks on school nights and gets stoned in the park. He is at risk of not graduating, he does not care, he is no one. He is not even close to being in Waverly's world.
But then one night Waverly falls asleep and dreams herself into Marshall's bedroom and when the sun comes up, nothing in her life can ever be the same. In Waverly's dreams, the rules have changed. But in her days, she ll have to decide if it's worth losing everything for a boy who barely exists.
From the Hardcover edition.
About the Author
---
Brenna Yovanoff is the New York Times bestselling author of The Replacement, The Space Between, Paper Valentine, and Fiendish. She lives in Denver with her husband. To learn more about Brenna and her books, visit her online at brennayovanoff.com and follow @brennayovanoff on Twitter.