The Sisterhood (Mass Market Paperbound)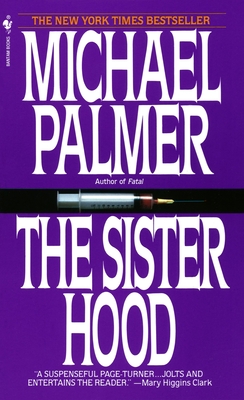 Description
---
Inside Boston Doctors Hospital, patients aredying. In the glare of the operating room, theysurvive the surgeon's knife. But in the dark, hollowsilence of the night, they die. Suddenly, inexplicable, horribly. A tough, bright doctor will risk hisvery life-to dedicated young nurse unknowinglyholds the and the answers. Together they willdiscover that no one is from...
About the Author
---
Michael Palmer, MD, (1942-2013) was the author of Miracle Cure, Critical Judgment, Silent Treatment, Natural Causes, Extreme Measures, Flashback, Side Effects, and The Sisterhood. His books have been translated into thirty-five languages. He trained in internal medicine at Boston City and Massachusetts General hospitals, spent twenty years as a full-time practitioner of internal and emergency medicine, and served as an associate director of the Massachusetts Medical Society's physician health program.
Praise For…
---
"Terrific, a  compellingly suspenseful tale." -- Clive Cluser.