Lords and Ladies (Mass Market Paperback)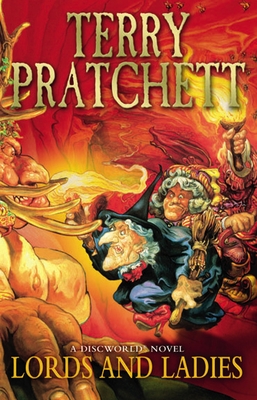 Description
---
THE FAIRIES ARE BACK--BUT THIS TIME THEY DON'T JUST WANT YOUR TEETH... Granny Weatherwax and her tiny coven are up against realelves. It's Midsummer Night.
No time for dreaming... With full supporting cast of dwarfs, wizards, trolls, Morris dancers and one orang-utan. And lots of hey-nonny-nonny and blood all over the place.
About the Author
---
Terry Pratchett is the acclaimed creator of the global bestselling Discworld series, the first of which, The Colour of Magic, was published in 1983. Raising Steam is his fortieth Discworld novel. His books have been widely adapted for stage and screen, and he is the winner of multiple prizes, including the Carnegie Medal, as well as being awarded a knighthood for services to literature. After falling out with his keyboard he now talks to his computer. Occasionally, these days, it answers back.