Border Town #4: No Second Chances (Paperback)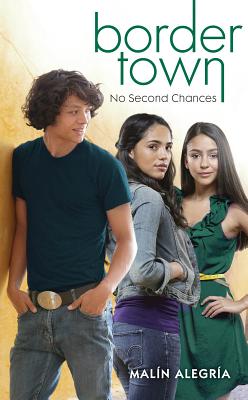 Description
---
In Dos Rios, Texas, things aren't always as they seem.

Santiago might be in over his head this time. . .

Santiago's grades are slipping again, but he's determined to prove to his family that he can be successful at something, even if it's not school. When a fancy new taco chain moves in across the street from the Garza family restaurant, Santiago is inspired-- he'll open a food business of his own!

Unfortunately, running a business is not as much fun as Santiago thought it would be. Fabi and Alexis keep interfering, customers aren't easily won over, and even worse, El Payaso is back in Santiago's life-- and just waiting for him to mess up.
About the Author
---
Malin Alegria is the author of Estrella s Quincenera and Sofi Mendoza s Guide to Getting Lost in Mexico. She currently lives in San Francisco, CA, where she teaches, writes, and spends as much time as possible playing in the dirt. Visit her online at www.malinalegria.com.

"
Praise For…
---
Praise for Border Town #1: Crossing the Line

Packed with action and surprising twists and turns up to the very last page, this start to the new Border Town series is a gripping mystery and also a warm, contemporary Latino drama of extended family and friends With lots of laughs, especially about small town lack of privacy and about extended family, the drama is both suspenseful and touching." --Booklist

A fast-paced, easy-to-read book that Latino teenagers will enjoy to read mostly because they will see themselves in the pages." The Hispanic Reader