Is God Happy?: Selected Essays (Hardcover)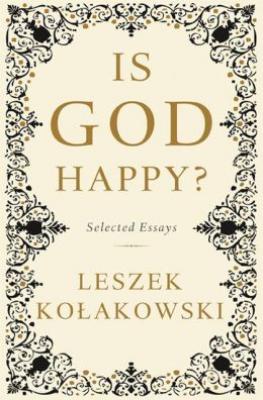 Description
---
The late Leszek Kolakowski was one of the most influential philosophers of the twentieth century. A prominent anticommunist writer, Kolakowski was also a deeply humanistic thinker, and his meditations on society, religion, morality, and culture stand alongside his political writings as commentaries on intellectualand everydaylife in the twentieth century.
Kolakowski's extraordinary empathy, humor, and erudition are on full display in "Is God Happy?," the first collection of his work to be published since his death in 2009. Accessible and wide ranging, these essaysmany of them translated into English for the first timetestify to the remarkable scope of Kolakowski's work. From a provocative and deeply felt critique of Marxist ideology to the witty and self-effacing In Praise of Unpunctuality to a rigorous analysis of Erasmus model of Christianity and the future of religion, these essays distill Kolakowski's lifelong engagement with the eternal problems of philosophy and some of the most vital questions of our age.

About the Author
---
Leszek Kolakowski (1927-2009) was professor of the history of modern philosophy at the University of Warsaw until 1968, when he was fired by the government for political reasons and prevented from teaching and publishing. That same year he took up a visiting professorship at McGill University in Montreal, then at UC Berkeley, and in 1970 settled in Oxford at All Souls College, where he was Senior Research Fellow. Kolakowski was also professor at the Committee on Social Thought at the University of Chicago; the author of numerous books, including his masterwork, "Main Currents of Marxism"; and the recipient of many awards, including the Prix Tocqueville and the John W. Kluge Prize.