Dave Barry in Cyberspace (Paperback)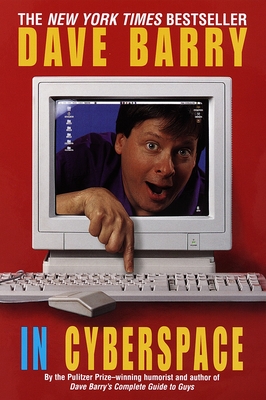 $12.95
Usually Ships in 1-5 Days
Description
---
"RELENTLESSLY FUNNY . . . BARRY SHINES."
--People A self-professed computer geek who actually does Windows 95, bestselling humorist Dave Barry takes us on a hilarious hard drive via the information superhighway--and into the very heart of cyberspace, asking the provocative question: If God had wanted us to be concise, why give us so many fonts? Inside you'll find juicy bytes on How to Buy and Set Up a Computer; Step One: Get Valium
Nerdstock in the Desert; Or: Bill Gates Is Elvis
Software: Making Your Computer Come Alive So It Can Attack You
Word Processing: How to Press an Enormous Number of Keys Without Ever Actually Writing Anything
Selected Web Sites, including Cursing in Swedish, Deformed Frog Pictures, and The Toilets of Melbourne, Australia
And much, much more "VERY FUNNY . . . After a day spent staring at a computer monitor, think of the book as a kind of screen saver for your brain."
--New York Times Book Review.
About the Author
---
From 1983 to 2004, Dave Barry wrote a weekly humor column for The Miami Herald, which in 1988 won a Pulitzer Prize for Commentary. He is the author of more than thirty books, including such bestsellers as the nonfiction Live Right and Find Happiness (Although Beer Is Much Faster), You Can Date Boys When You're Forty, and I'll Mature When I'm Dead; the novels Big Trouble, Tricky Business, and Insane City; the very successful YA Peter Pan novels (with Ridley Pearson); and his Christmas story The Shepherd, the Angel, and Walter the Christmas Miracle Dog. Two of his books--Big Trouble and Dave Barry's Guide to Guys--have been turned into movies. For a while, his life was even a television series, Dave's World, but then it was canceled. The series. Not the life. For many years, Dave was also a guitarist with the late, infamous, and strangely unlamented band the Rock Bottom Remainders.