The Flying Beaver Brothers and the Mud-Slinging Moles (Library Binding)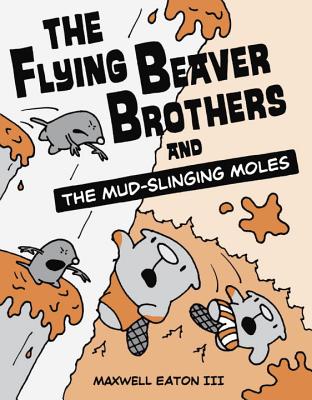 Please email or write store for pricing and availability information.
About the Author
---
MAXWELL EATON III grew up in Vermont, where he spent his childhood climbing trees, damming streams, and spying on unsuspecting cows. He now creates children's books in Tucson, Arizona, where the trees can't be climbed, and the streams run dry, but the cows are still relatively unsuspecting. He is the author and illustrator of The Adventures of Max and Pinky series, "Two Dumb Ducks, "and the Flying Beaver Brothers series.