The Shepherd of Weeds (Paperback)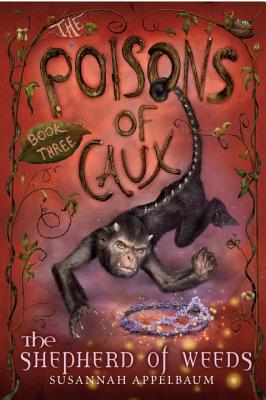 Description
---
Back in the Kingdom of Caux after her journey to its sisterland, Ivy wakes up in a dismal orphanage alongside her friend Rue. Accompanied by a strange woman named Lumpen who looks suspiciously like a scarecrow the girls make their way back to Templar to plan a massive battle against the Tasters Guild, where Vidal Verjouce is making ink out of the deadly Scourge Bracken weed. Rocamadour grows darker and more dangerous with every drop.
With an army of scarecrows, a legion of birds, and her friends and uncle by her side, it's up to Ivy the true "Shepherd of Weeds" to wage war against the Guild, defeat her own father, and restore order to the plant world.
About the Author
---
SUSANNAH APPELBAUM comes from a family of doctors and philosophers, who instilled in her both an early fascination and a great deal of caution with bottles marked "Poison." The idea for The Poisons of Caux trilogy was born while she lived in an old woodcutter's cottage in the French apple country as a child: "Out of the door were ancient forests, wild boars, and new and inviting foods to taste."