Teenage Waistland (Hardcover)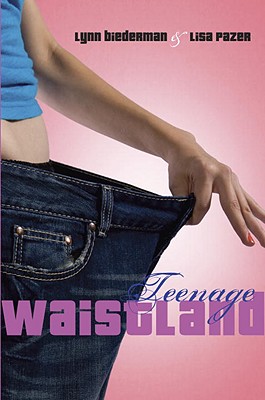 Description
---
"You all believe that losing one-hundred-plus pounds will solve everything, but it won't. Something far heavier is weighing on you, and until you deal with that, nothing in your lives will be right."
 –Betsy Glass, PhD, at first weekly group counseling session for ten severely obese teens admitted into exclusive weight-loss surgery trial
 
Patient #1: Female, age 16, 5'4", 288 lbs.

Thrust into size-zero suburban hell by remarried liposuctioned mom. Hates new school and skinny boy-toy stepsister.
Body size exceeded only by her big mouth.
 Patient #2: Male, age 16, 6'2", 335 lbs
.
All-star football player, but if he gets "girl surgery," as his dad calls it, he'll probably get benched.
Has moobies—male boobies. Forget about losing his V-card—he's never even been kissed.
 Patient #3: Female, age 15, 5'6", 278 lbs
.
Morbidly obese and morbid, living alone with severely depressed mother who won't leave her bed.
Best and only friend is another patient, whose dark secret threatens everything Patient #3 believes about life.
Told in the voices of patients
Marcie Mandlebaum, Bobby Konopka, and Annie "East" Itou,
Teenage Waistland is a story of betrayal, intervention, a life-altering operation, and how a long-buried truth can prove far more devastating than the layers of fat that protect it.
Contains an afterword by Jeffrey L. Zitsman, MD, director of the Center for Adolescent Bariatric Surgery at Morgan Stanley Children's Hospital
About the Author
---
Lynn Biederman is the coauthor of the acclaimed young adult novel Unraveling, available from Laurel-Leaf. She has worked as a librarian and as a lawyer and has enjoyed intermittent periods of being a professional time waster (which rises to a profession when one excels at it as she does). Currently, Lynn is back in the field of law and, during free play, vacillating between two obsessions--tennis and cooking.

Among her many incarnations, Lisa Pazer has been an economist and editor, a Wall Street analyst and market commentator, a consultant and lecturer, an inventor and entrepreneur. With Teenage Waistland, Lisa has finally come home to her first love--fiction.

Visit the authors at teenagewaist-land.com.