Phantom of Blood Alley (Paperback)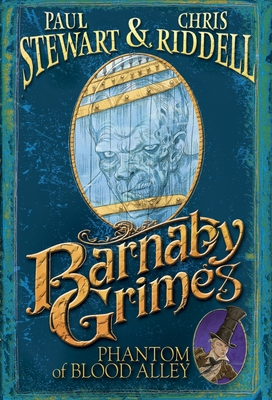 $6.99
Usually Ships in 1-5 Days
Description
---
Barnaby Grimes is a tick-tock lad, high-stacking his way across the rooftops of his city in search of adventure and mystery. In each tale, he encounters a supernatural force and must battle the horrors that await him.

In this new adventure, Barnaby finds himself in the fiercely competitive world of early photography, where the rewards are immense but so are the risks. After an experiment goes disastrously wrong, Barnaby is on the trail of a mad chemist with a talent for disappearing into thin air. . . .
About the Author
---
PAUL STEWART is a highly regarded author of books for young readers and is most notably co-creator of the bestselling Edge Chronicles and the Far-Flung Adventures. He lives in Bristol, England.

CHRIS RIDDELL, co-creator of the Edge Chronicles and the Far-Flung Adventures, is an award-winning illustrator and political cartoonist. He lives with his family in Bristol, England.