Wild Stars Seeking Midnight Suns: Stories (Hardcover)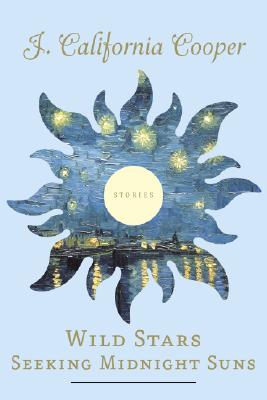 Description
---
In stories that are simple yet elegant, hard-hitting yet poignant, J. California Cooper writes about the search for fulfillment that propels people's dreams and desires. In "As Time Goes By" a young woman named Futila Ways grows up focusing her dream of a better future on material wealth, only to discover that having everything she ever wanted cannot compensate for the emptiness in her heart. "The Eye of the Beholder" recounts the story of an unattractive young girl, Lily Bea, whose search for love leads her to embrace her own brand of freedom. And in "Catch a Falling Heart" a woman mildly crippled in a fall endures loneliness and solitude until she finds a man and provides a resting place for his love. Each story beautifully conveys the profound human need to seek some sort of satisfaction, just as a wild star seeks a midnight sun.

J. California Cooper's insights into the hearts and souls of ordinary people and her irresistible storytelling voice have endeared her to fans and critics. As Ms. magazine wrote, "Cooper's stories beckon. It is as if she is patting the seat next to us, enticing us to come sit and listen."
Praise For…
---
"Warm-hearted, earthy and sly. As enjoyable as a favorite relative who has all the dirt on the other family members in the room."
—Kirkus Reviews

"My fifth grade teacher, who has since become one of my friends, one day said, 'Instead of calling and asking me for advice, try reading J. California Cooper.'"
—Halle Berry, from "Halle Berry's Bookshelf" in O, The Oprah Magazine, on Some Love, Some Pain, Sometime

"Whenever I want to relax I make a cup of good Egyptian coffee . . . and read or reread something by J. California. She's my favorite storyteller . . . What a gift she has of painting such a truthful yet warm picture of us humans. What a song she sings."
—Nikki Giovanni

"Exuberant. With her soul-stirring cry, Cooper urges readers to seize and savor every drop of life." —San Francisco Chronicle

"Cooper writes delicately honed observations of people and families with flair and passion and invites us into her literary celebration." —Lucy Anne Hurston, author of Speak, So You Can Speak Again: The Life of Zora Neale Hurston

"Cooper's . . . style is deceptively simple and direct, and the vale of tears in which her characters reside is never so deep that a rich chuckle at a foolish person's foolishness cannot be heard." —Alice Walker

"Cooper's stories beckon. It is as if she is patting the seat next to her, enticing us to come sit and listen as she tells complex tales about women, often poor women, chasing dreams of love, a house, and a family."
—Ms.