Any Way the Wind Blows (Hardcover)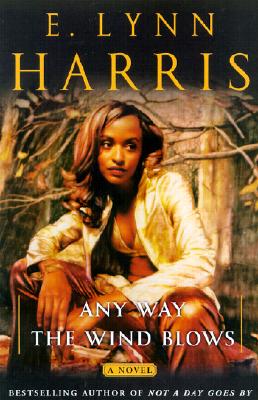 Description
---
At the end of Not a Day Goes By, the terminally bisexual John Basil Henderson declares: "I'm back, in full form. And I'm out there. Roamin'. And switching lanes." Now, in Any Way the Wind Blows, Basil, good-looking gadabout and homme fatal, is back at the top of his game (razzle-dazzling both the women and the men). All is well until Basil's picture-perfect life starts to unravel . . .
Left at the altar a year before, jilted Broadway bombshell Yancey Harrington Braxton stages her comeback–this time as a recording star–but has she forgiven ex-fiancé Basil, or does she still need to even the score? As Yancey's star continues to rise, her past threatens to catch up with her and she fears someone may be after her as well . . .
In a wicked little dance of revenge, Basil and Yancey struggle to keep their lives on track, while a chorus of unforgettable characters either come to their aid, or make matters worse. In the mix are: Yancey's mother, Ava "Mama Dearest" Braxton, a diva's diva and a second-rate showgirl housed in the body of an aging supermodel; the wise and wonderful Windsor Adams; and the new guy in town, Bartholomew "Bart" Dunbar, a rogue's rogue and handsome hunk of a man who stands to make Basil look like a choirboy.
With just the right amount of wickedness, love, and compassion, Harris's masterful storytelling and delicious plot twists will have fans and newcomers alike frantically turning pages trying to find the answer to the ultimate question: Does revenge ever really pay?
About the Author
---
E. Lynn Harris is a former IBM computer sales executive and a graduate of the University of Arkansas at Fayetteville. He is the author of six previous novels: "Not a Day Goes By," "Abide with Me, Invisible Life, Just as I Am, And This Too Shall Pass, "and" If This World Were Mine." In 1996, "Just as I Am" was named Novel of the Year by the "Blackboard" African American Bestsellers, Inc. "Abide with Me" and "If This World Were Mine" won the James Baldwin Award for Literary Excellence. In 2000, E. Lynn Harris was named one of the fifty-five Most Intriguing African Americans by "Ebony" and inducted into the Arkansas Black Hall of Fame. Harris divides his time between New York City and Chicago.
Praise For…
---
"Packed with more drama than a hurricane at a Fourth of July picnic." --USA Today

"A witty glimpse into the world of pop divas and sports stars....Light, funny and fast-paced." --The Houston Chronicle

"Drop-dead gorgeous characters caught in a web of deception and sexual intrigue. . . . Quite tasty." —The Washington Post

"More lying, cheating, bed-hopping and name-calling than a year's worth of Ricki Lake." --People