Levels of Life (Hardcover)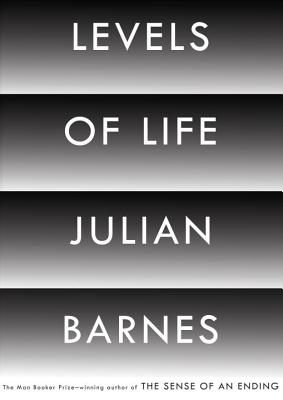 $22.95
Usually Ships in 1-5 Days
Description
---
An NPR Best Book of the Year
A Daily Candy Best Book of the Year
Julian Barnes, author of the Man Booker Prize-winning novel The Sense of an Ending, gives us his most powerfully moving book yet, beginning in the nineteenth century and leading seamlessly into an entirely personal account of loss--making
Levels of Life
an immediate classic on the subject of grief.
Levels of Life
is a book about ballooning, photography, love and loss; about putting two things, and two people, together, and about tearing them apart. One of the judges who awarded Barnes the 2011 Booker Prize described him as "an unparalleled magus of the heart." This book confirms that opinion. "Spare and beautiful...a book of rare intimacy and honesty about love and grief. To read it is a privilege. To have written it is astonishing." --Ruth Scurr,
The Times of London
"A remarkable narrative that is as raw in its emotion as it is characteristically elegant in its execution." --Eileen Battersby,
The Irish Times
About the Author
---
Julian Barnes was born in Leicester and moved to London in 1946. He is the author of twenty books, and in 2011 won the Man Booker Prize for The Sense of an Ending. He met Pat Kavanagh in 1978. Pat Kavanagh was born in South Africa and moved to London in 1964. She worked in advertising and then, for forty years, as a literary agent. She married Julian Barnes in 1979, and died in 2008.
Praise For…
---
"An unforgettable book…Visceral, exquisitely crafted, thoughtful and heartbreaking." —Ellan Allfrey, NPR Best Books of the Year

"Deeply stirring....The metaphoric intensity of what has come before gives Barnes's account of his grief a fierce and fiery kind of momentum." —John Freeman, The Boston Globe

"Stunning. . . . Levels of Life is deceptively compact but takes us deep. It is as intimate a book as Barnes has ever written, but its beauty—and art—comes from elegant restraint [and] a perspective never seen before." —Ellen Kanner, The Miami Herald

"A moving tribute to a love and lifelong partner, an examination of grief that personalizes universal emotion effortlessly and beautifully." —Alexandra Primiani, New York Daily News

"Barnes has distilled his grief—refined and compacted it—and the result is a powerful dirge and slender but shapely work of art." —Adam Begley, The Daily Beast
 
"A powerful meditation on things that lift us up—literally, as in hot air balloons, and emotionally, as in love—and things that bring us crashing to earth." —Heller McAlpin, NPR
"Searching, angry, plangent and beautiful. . . . Only a writer of Barnes's stature could sublimate personal pain into something artistically exquisite." —Malcolm Forbes, Minneapolis Star Tribune
 
"A tour-de-force masterwork. . . a stunningly intricate book that combines history, fiction and memoir in a hybrid form you're unlikely to forget." —Doug Childers, Richmond Times-Dispatch

"As eloquent as it is soul-shuddering. . . A book about the death of a spouse that is unlike any other—book or spouse—and thus illuminates the singularity as well as the commonality of grieving." —Kirkus (starred review) 
 
"A precisely composed, often deeply moving hybrid of non-fiction, 'fabulation,' and straightforward reminiscence and contemplation." —Joyce Carol Oates, The Times Literary Supplement
 
"A remarkable narrative that is as raw in its emotion as it is characteristically elegant in its execution." – Eileen Battersby, The Irish Times

"A book whose slimness belies its throbbing emotional power." – Leyla Sanai, The Independent

"A luminous meditation on love and grief." —Jane Shlling, The Telegraph
 
"At times unbearably sad, but it is also exquisite: a paean of love, and on love, and a book unexpectedly full of life. . . . In time [this] may come to be viewed as the hardest test and finest vindication of [Barnes's] literary powers." —Rosemary Goring, The Herald (Scotland)

"Both a supremely crafted artefact and a desolating guidebook to the land of loss." —John Carey, The Sunday Times

"Spare and beautiful...a book of rare intimacy and honesty about love and grief.  To read it is a privilege.  To have written it is astonishing." —Ruth Scurr, The Times

"This complex, precise and beautiful book hits you in the solar plexus and leaves you gasping for air. . . . It's an unrestrained, affecting piece of writing, raw and honest and more truthful for its dignity and artistry, every word resonant with its particular pitch. It defies objectivity. Anyone who has loved and suffered loss, or just suffered, should read this book, and re-read it, and re-read it." —Martin Fletcher, The Independent

"As the slim volume progresses, something not quite central to your vision builds, so that by the end you are blindsided by a quiet devastation. . . . Levels of Life would seem to pull off the impossible: to recreate, on the page, what it is like to be alive in the world." —Emma Brockes, The Guardian