Necessary Sins (Paperback)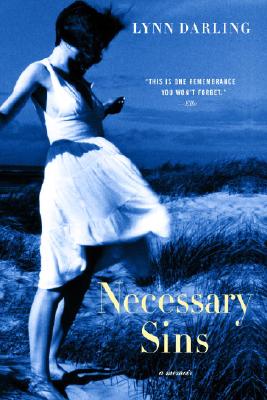 Description
---
When Lynn Darling met Lee Lescaze at the
Washington Post
, they could not have been more different. He was older, married, more "establishment," a celebrated foreign correspondent and editor. She, who entered Harvard at age sixteen, was a brilliant wild child of the sixties. She lived life in the present tense, where every affair was an adventure. Then Darling fell in love and everything changed.
This is a story of the many lessons love can teach us, of a marriage turned upside down and inside out, and all the tenderness, thrills, comfort, and yes, even disappointment, that comes with the territory. Lynn Darling thought she knew the narrative of her own life, until it really began with her "one true north," and now, ten years after his death, her story is still unfolding.
From the Hardcover edition.
About the Author
---
Lynn Darling's work has appeared in The Washington Post, Esquire, Harper's Bazaar, The Traveller, and Elle among others. She lives with her daughter in New York City. From the Hardcover edition.
Praise For…
---
"Necessary Sins lays out the details of an adulterous affair that becomes the author's defining moment. In this compelling story of trespass and redemption, Darling holds nothing back. We stand beside her as she recounts the great passions, the bittersweet compromises, and the everyday accretion of love."— Alison Smith, author of Name All the Animals

"Deftly and poignantly written .... Darling opens an achingly honest window onto her life."—Booklist

"An honest  and powerful story,  Lynn Darling writes about the politics of love, and of the newsroom, in a beautifully told tale of affairs of the heart, the intricacies of marriage, and the complexity of life in all its glorious imperfectness. Necessary Sins is  a deeply moving testament to the mercurial nature of fate, romance, and ultimately, the human spirit."—Carole Radziwill, author of What Remains

"An extended elegy for a love affair in the tradition of Lillian Ross' Here But Not Here.... The author is eloquent, and exquisitely attuned to emotional nuance."—New York Observer