Princess Baby (Library Binding)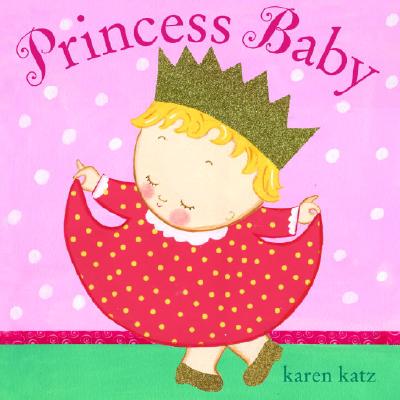 Description
---
Poor baby, no one calls her by her real name! "I am not a buttercup, or a giggly goose. I am not a cupcake. Please don't call me Little Lamb, and never ever Gum Drop," she insists. With a curtsy and a twirl, again and again our protagonist makes it abundantly clear who she is. She wears a shiny crown, a fancy dress, sparkly shoes, a velvet cape, and glittery jewels. There are more clues too—she dances with princes, has perfect manners, and makes sure that everyone in her kingdom is happy. Her persistence pays off in the end, and even the youngest readers will be cheering, "Princess Baby!"

This is the first book in the Princess Baby collection, followed by the picture book Princess Baby, Night-Night and the board book Princess Baby on the Go!
About the Author
---
Karen Katz is the author and illustrator of numerous books for children, including "Counting Kisses, Counting Christmas, Daddy Hugs, Mommy Hugs, Where's Baby's Mommy? and Toes, Ears and Nose." Her bestselling book is, "Where's Baby's Bellybutton?" She lives in New York City. "From the Hardcover edition."