Sammy Keyes and the Night of Skulls (Paperback)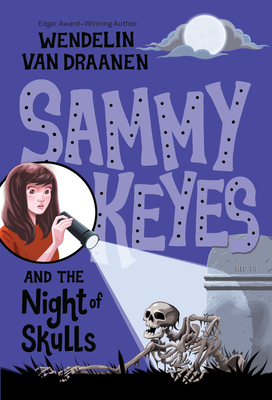 $8.99
Usually Ships in 1-5 Days
Description
---
-The most winning junior detective ever in teen lit. (Take that, Nancy Drew )-
--Midwest Children's Book Revie
w
After being chased by a man wielding a shovel, scared silly by a mummy, and attacked by Heather Acosta, Sammy and her pals decide they've had their fill of monsters and head home to eat some candy. But along with bubble gum and chocolate bars, they discover something frightening in their trick-or-treating bags. Something that's definitely not sweet
Before they know it, Sammy and her friends are following suspicious gravediggers, ghoulish embalmers, and shady undertakers. And somebody is following
them
. . .
The Sammy Keyes mysteries
are fast-paced, funny, thoroughly modern, and true whodunits. Each mystery is exciting and dramatic, but it's the drama in Sammy's personal life that keeps readers coming back to see what happens next with her love interest Casey, her soap-star mother, and her mysterious father.
From the Hardcover edition.
About the Author
---
WENDELIN VAN DRAANEN was a classroom teacher for many years before becoming a full-time writer. The books in the Sammy Keyes mystery series have been embraced by critics and readers alike, with Sammy Keyes and the Hotel Thief receiving the Edgar Allan Poe Award for best children's mystery. Wendelin is also the author of many award-winning novels, including Flipped, The Running Dream, Runaway, Confessions of a Serial Kisser, Swear to Howdy, The Secret Life of Lincoln Jones, and Wild Bird. You can find her online at WendelinVanDraanen.com and @WendelinVanD, and you can follow Sammy Keyes on Facebook.