Little Joe (Paperback)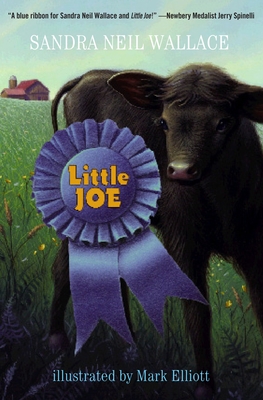 $6.99
Usually Ships in 1-5 Days
Description
---
It's a cold December night and Fancy, the Stegner family's cow, is about to give birth. Out pops Little Joe, a huge bull calf, and with him comes nine-year-old Eli's first chance to raise an animal to show at next fall's county fair. Over the next ten months, Eli, and Little Joe, learn some hard lessons about growing up and what it means to take on bigger responsibilities, especially when it comes to taking care of another living thing. But one thing Eli is trying not to think about is what will happen to Little Joe after the fair: it's auction time, and he'll have to sell Little Joe
In this appealing and heartwarming story that's reminiscent of James Herriot's books, Eli comes to terms with some of the realities of life on his family's farm, and in the outside world, as he raises his first bull calf for competition. Told in a straightforward and appealing text, brimming with lush details about the natural world of the farm, and with characters that are sure to appeal to readers, Eli's story is one that may not be familiar to every kid, but the themes of growing up and learning some difficult lessons will appeal to kids and adults alike.
From the Hardcover edition.
About the Author
---
Sandra Neil Wallace is a former television sportscaster at ESPN and has written for various magazines for both children and adults. Until recently she lived next door to a family-owned and -operated cattle farm in eastern Pennsylvania, which provided the inspiration for her debut novel, Little Joe, as well as much of the technical information in the book. She now lives in Keene, New Hampshire, with her husband and fellow Knopf author, Rich Wallace. From the Hardcover edition.