Let Nothing You Dismay (Paperback)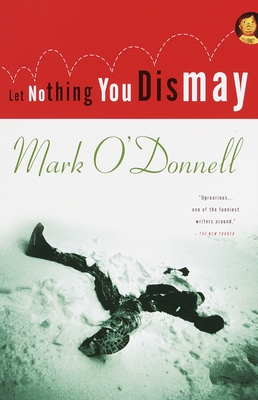 Description
---
"Uproarious...one of the funniest writers around."--"The New Yorker"
Tad Leary has problems. Just fired from his job at a Manhattan private school, about to be evicted from his sublet, and stalled on his dissertation ("Social Hierarchies of Imaginary Places"), he wakes up on the Sunday before Christmas to realize he has seven parties to attend.
A trooper in jeans and a pressed white shirt, he sets off for brunch with his eccentric family, an afternoon performance-art piece by a friend sporting little more than a tattooed goatee, a dinner party where he runs into an ex-girlfriend, a late-night soiree where he spars with an ex-boyfriend, and more. With a charming combination of wit, wisdom--and just a little whimpering--Tad charts a survivalist's course through Manhattan's social hierarchies.
"A delight.... By turns zany and meditative, satirical and mellow...a gently bittersweet comedy."--"Newsday"
"A wise, hilarious stocking stuffer."--"The Village Voice.
Praise For…
---
"A delight...Academic pretense, bohemian fakery...sibling rivalry, the search for love and the
comforts of friendship. Let Nothing You Dismay ties them all together in a well-told story...By turns zany and meditative, satirical and mellow"        
--Dan Cryer, Newsday

"Uproarious...One of the funniest writers around"        
--The New Yorker

"A wise, hilarious stocking stuffer, the kind to read five days before Christmas every year."
--Michael Musto, The Village Voice

"Wryly comic, sweetly aphoristic"
--Elle

"Thoroughly, hilarious"
--Susannah Meadows, GQ

"The guy practically takes language out to the park to play with it."
--Mark Bazer, Boston Phoenix