The Nothing Man (Paperback)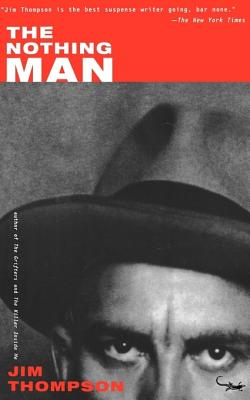 Description
---
"If Raymond Chandler, Dashiell Hammett and Cornell Woolrich could have joined together in some ungodly union and produced a literary offspring, Jim Thompson would be it. " --Washington Post

Clinton Brown is smart, good-looking, and the best rewrite man on the Pacific City Courier. The wife he divorced is still in love with him, as is the alluring and well-heeled widow who will do anything to make him happy. But Brown is missing something, and without that one thing there's no possibility of happiness--no possibility of anything but knocking back the booze and punishing anyone foolish enough to try to take away his loneliness. What Clinton Brown lacks may be enough to make him murder.

Is Brown a killer or the victim of a sadistic frame-up? And if he's innocent, why is he so intent on being caught? Deviously plotted, fearfully acquainted with the psychology of rage and guilt, The Nothing Man is further proof of Jim Thompson's mastery of the crime genre.
About the Author
---
(1906 - 1977) James Meyers Thompson was born in Anadarko, Oklahoma. He began writing fiction at a very young age, selling his first story to "True Detective" when he was only fourteen. Thompson eventually wrote twenty-nine novels, all but three of which were published as paperback originals. Thompson also wrote two screenplays (for the Stanley Kubrick films "The Killing" and "Paths of Glory"). An outstanding crime writer, the world of his fiction is rife with violence and corruption. In examining the underbelly of human experience and American society in particular, Thompson's work at its best is both philosophical and experimental. Several of his novels have been filmed by American and French directors, resulting in classic noir including The Killer Inside Me (1952), After Dark My Sweet (1955), and The Grifters (1963).