Walking Through Shadows (Paperback)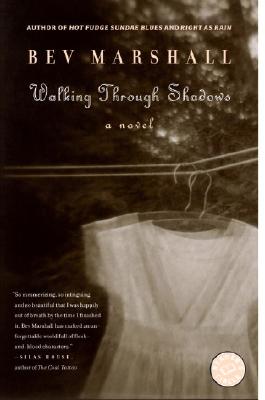 Description
---
When Lloyd Cotton hears that Sheila Barnes is consistently beaten by her daddy, he offers her a room and a job cleaning up around his dairy farm. Despite physical deformity, poverty, and years of abuse, Sheila manages to see the silver lining in every cloud-and her bright spirit touches everyone in the Cotton family, including young Annette who finds an enchanting Best Friend. Stoney Barnes, the handsome boy who milks the cows, is especially taken with Sheila. And when they marry, it seems that God has finally given her the good graces she deserves.
But in a cruel twist of fate, Sheila's body is found in the cornfields. Soon the little town of Zebulon, Mississippi, is awash in scandal. Who would want the innocent young woman dead? Her alcoholic father, her opinionated husband, or perhaps the faithfully married Lloyd Cotton, about whom unsavory rumors swirl?
Surprising secrets will crack open a rural community, and more than one family will suffer in the telling.
Praise For…
---
"So mesmerizing, so intriguing, and so beautiful that I was happily out of breath by the time I finished it. Unforgettable."
–Silas House, author of The Coal Tattoo

"This is a moving and beautifully written story that has the same authentic feel for a small southern town as Harper Lee's To Kill a Mockingbird and Olive Ann Burns's Cold Sassy Tree."
–Library Journal


"Marshall's suspense-filled novel grabs you from the first paragraph. The voice is authentic and compelling, and the descriptive details are unusually vivid. You will have difficulty putting this one down."
–Cassandra King, author of The Same Sweet Girls

"Magnificently crafted with powerful characters that tug at the heart and create a spiral of emotions."
–Booklist