How's Your Romance?: Concluding the Buddies Cycle (Paperback)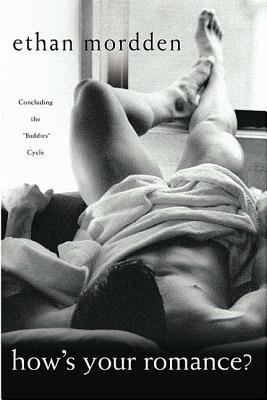 $20.99
Usually Ships in 1-5 Days
Description
---
For a generation, Ethan Mordden's tales about a tightly knit circle of friends who live within the shifting confines of gay Manhattan have entertained tens of thousands of readers and devoted fans. Now Mordden returns to his best-loved characters - the ultimate hunk Carlo; the best friend Dennis Savage; J. (who was once Little Kiwi); Cosgrove the maturing elf-child; and narrator and ultimate observer Bud - in this eagerly awaited new volume in the cycle.
"How's Your Romance?" brings the series and the characters full circle from the early days just post-Stonewall to the vicissitudes, delights, and challenges of the early twenty-first century. Blending the comic, the sexy, the tragic, and the at once realistic and idealistic, these stories are Mordden at his very best.
About the Author
---
Ethan Mordden is the author of dozens of books, both fiction and non-fiction. His writing has appeared in The New York Times, The New Yorker and many other magazines and journals. He lives in Manhattan.