The Palace Thief: Stories (Paperback)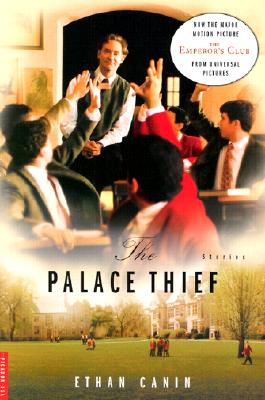 Description
---
Academy Award winner Kevin Kline stars in the adaptation of the title story in this collection in a Universal Pictures release directed by Michael Hoffman (Restoration)

The Palace Thief is the story of a dedicated and inspiring classics professor at an elite prep school where an encounter with a student, the son of a powerful senator, inexorably alters his life. Forty-one years later at a reunion of his students, he is faced with the fear that he may have failed the most important challenge of his life—to have been a great teacher.
About the Author
---
Ethan Canin is the author of "Emperor of the Air, For Kings and Planets, "and "Carry Me Across the Water, " among other books. A former physician, he is now on the faculty of the Iowa Writers' Workshop.
Praise For…
---
"Marvelous...Each plot is dramatic, its characters highly engaging, the suspense sustained and irresistible...A commanding performance."-The New York Times

"Extraordinary for its craft and emotional effect...a writer of enormous talent and charm." -The Washington Post

"These four long stories are not only splendid reading material; they are stunning art, the kind if art that, blessed with an adamant yet unadorned intelligence, capers at the edge of life's deepest mysteries." -The Dallas Morning News

"Superb."-Time

"Masterful...[Canin is] a keen and compassionate talent. His writing is cut of whole cloth; it is beautiful and it wears well." —New York Daily News