Murder on the the Thirty-First Floor (Paperback)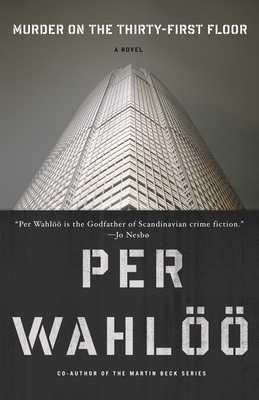 $14.00
Usually Ships in 1-5 Days
Description
---
In an unnamed country, in an unnamed year sometime in the future, Chief Inspector Jensen of the Sixteenth Division is called in after the publishers controlling the entire country's newspapers and magazines receive a threat to blow up their building, in retaliation for a murder they are accused of committing. The building is evacuated, but the bomb fails to explode and Jensen is given seven days in which to track down the letter writer.
Jensen has never had a case he could not solve before, but as his investigation into the identity of the letter writer begins it soon becomes clear that the directors of the publishers have their own secrets, not least the identity of the 'Special Department' on the thirty first floor; the only department not permitted to be evacuated after the bomb threat.
About the Author
---
Born in 1926, Per Wahloo was a Swedish writer and journalist who, alongside his own novels, collaborated with his wife, Maj Sjowall, on the bestselling Martin Beck crime series which are credited as inspiring writers as varied as Agatha Christie, Henning Mankell and Jonathan Franzen. In 1971 the fourth novel in the series, The Laughing Policeman, won an Edgar Award from the Mystery Writers of America. Per Wahloo died in 1975."