La Isla Bajo el Mar (Paperback)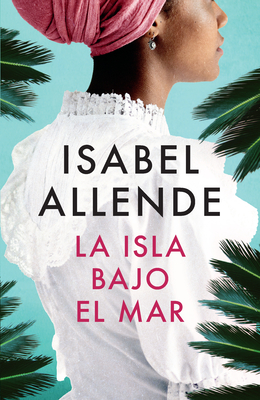 $15.95
Usually Ships in 1-5 Days
Description
---
Para ser una esclava en el Saint-Domingue de finales del siglo XVIII, Zarite habia tenido buena estrella: a los nueve anos fue vendida a Toulouse Valmorain, un rico terrateniente, pero no conocio ni el agotamiento de las plantaciones de cana ni la asfixia y el sufrimiento de los trapiches, porque siempre fue una esclava domestica. Su bondad natural, fortaleza de espiritu y honradez le permitieron compartir los secretos y la espiritualidad que ayudaban a sobrevivir a los suyos, los esclavos, y conocer las miserias de los amos, los blancos. Zarite se convirtio en el centro de un microcosmos que era un reflejo del mundo de la colonia: el amo Valmorain, su fragil esposa espanola y su sensible hijo Maurice, el sabio Parmentier, el militar Relais y la cortesana mulata Violette, Tante Rose, la curandera, Gambo, el apuesto esclavo rebelde... y otros personajes de una cruel conflagracion que acabaria arrasando su tierra y lanzandolos lejos de ella. Al ser llevada por su amo a Nueva Orleans, Zarite inicio una nueva etapa en la que alcanzaria su mayor aspiracion: la libertad. Mas alla del dolor y del amor, de la sumision y la independencia, de sus deseos y los que le habian impuesto a lo largo de su vida, Zarite podia contemplarla con serenidad y concluir que habia tenido buena estrella.
From the Hardcover edition.
About the Author
---
Isabel Allende nacio en Peru donde su padre era diplomatico chileno. Vivio en Chile entre 1945 y 1975, con largas temporadas de residencia en otros lugares, en Venezuela hasta 1988 y, a partir de entonces, en California. Inicio su carrera literaria en el periodismo en Chile y en Venezuela. Su primera novela, La casa de los espiritus, se convirtio en uno de los titulos miticos de la literatura latinoamericana. A ella le siguieron otros muchos, todos los cuales han sido exitos internacionales. Su obra ha sido traducida a treinta y cinco idiomas. En 2010, fue galardonada con el Premio Nacional de Literatura de Chile, y en 2012, con el Premio Hans Christian Andersen de Literatura por su trilogia El Aguila y el Jaguar.