La Ladrona de Libros = The Book Thief (Paperback)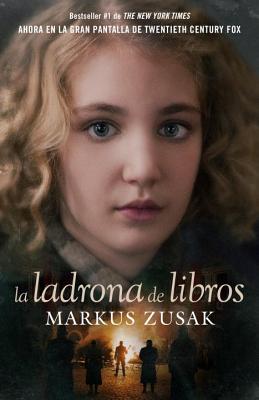 $12.99
Usually Ships in 1-5 Days
Description
---
Erase una vez un mundo donde las noches eran largas y la Muerte contaba su propia historia. Erase una vez una ladrona que robaba libros y regalaba palabras.
En el pueblo vivia una nina que queria leer, un hombre que tocaba el acordeon y un joven judio que escribia cuentos hermosos para escapar del horror de la guerra. Al cabo de un tiempo, la nina se convirtio en una ladrona que robaba libros y regalaba palabras. Y con esas palabras se escribio una historia hermosa y cruel.
Una novela tremendamente humana, emocionante e inolvidable, que describe las peripecias de una nina alemana de nueve anos desde que es dada en adopcion por su madre hasta el final de la II Guerra Mundial. Su nueva familia, gente sencilla y nada afecta al nazismo, le ensena a leer y, a traves de los libros, a distraerse durante los bombardeos y combatir la tristeza. Pero es el libro que ella misma esta escribiendo el que finalmente le salvara la vida.
About the Author
---
Markus Zusak es un joven autor que vive en Sidney, Australia. Con su obra anterior, I Am the Messenger, gano uno de los premios mas prestigiosos que su pais dedica a la literatura juvenil. La ladrona de libros, que se inspira en lo que sus padres vivieron en Alemania y Austria durante la Segunda Guerra Mundial, ha sido un gran exito en todos los paises donde se ha publicado."
Praise For…
---
"[La ladrona de libros] será ampliamente leída y admirada por que cuenta una historia donde los libros se convierten en tesoros. Y con un sentimiento así no se puede discutir". —The New York Times
 
"Merece un sitio en la misma estantería que Diario de una adolescente de Ana Frank… Se convertirá en un clásico". —USA Today