Consejos Para Padres Divorciados (Paperback)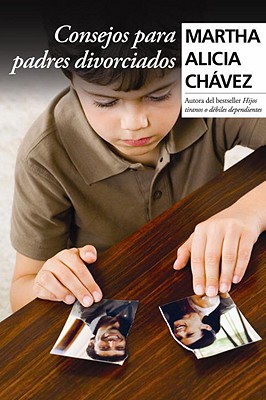 Description
---
Advice for Divorced Parents tackles the many questions divorced parents ask concerning the affect of divorce on children, their family dynamics and on the parents themselves. Chavez covers topics such as how to tell your children that you and your spouse are divorcing and how their lives will change.
About the Author
---
Martha Alicia Chavezes una reconocida psicoterapeuta, conferencista y escritora. Es considerada una autoridad en temas concernientes a la educacion de los hijos y las relaciones entre padres e hijos. Numerosos profesionales de la salud utilizan sus libros como base para su trabajo terapeutico y para impartir cursos y talleres. Sus obras son textos obligados en las bibliotecas de diversas universidades e instituciones educativas.El positivo impacto que genera proviene de una vasta experiencia profesional y de un honesto compromiso con su propio crecimiento interior.

Es autora de los exitos"Tu hijo, tu espejo";"Todo pasa y esto tambien pasara," "Te voy a contar una historia," "En honor a la verdad," "Hijos tiranos o debiles dependientes"y"Consejos para padres divorciados, "con los que sigue abriendo los corazones y tocando las fibras de sus lectores."