The Invisible Line: A Secret History of Race in America (Paperback)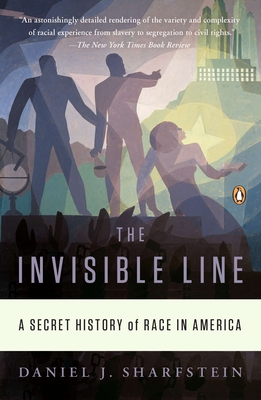 Description
---
"An astonishingly detailed rendering of the variety and complexity of racial experience in an evolving national culture."
-
The New York Times Book Review
In the Obama era, as Americans confront the enduring significance of race and heritage, this multigenerational account of family secrets promises to spark debate across the country. Daniel J. Sharfstein's sweeping history moves from eighteenth-century South Carolina to twentieth-century Washington, D.C., unraveling the stories of three families who represent the complexity of race in America. Identifying first as people of color and later as whites, the families provide a lens through which to examine how people thought about and experienced race and how, for them and America, the very meanings of black and white changed. The Invisible Line cuts through centuries of myth to transform the way we see ourselves.
About the Author
---
Daniel J. Sharfstein is an associate professor of law at Vanderbilt University. Sharfstein graduated from Yale Law School and from Harvard College, summa cum laude in history and literature and Afro-American Studies. He has been awarded fellowships in legal history from Harvard, New York University, and the National Endowment for the Humanities. Sharfstein has written for the Yale Law Journal, The New York Times, The Economist, and The Washington Post.