Abraham Lincoln (Paperback)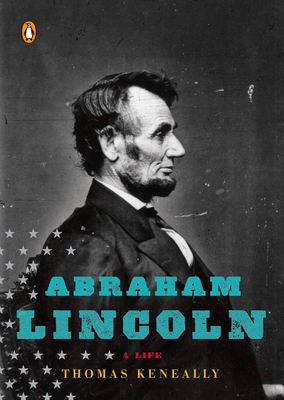 Description
---
The ideal concise biography of an American icon- now available in paperback for the bicentennial of his birth
The self -mad e man from a log cabin, the great orator, the Emancipator, the Savior of the Union, the martyr-Lincoln's story is at the very heart of American history. But who was he, really? In this outstanding biography, award-winning author Thomas Keneally follows Lincoln from his impoverished birth through his education and presidency. From the development of his political philosophy to his troubled family life and his actions during the Civil War, Abraham Lincoln is an incisive study of a turning point in our history and a revealing portrait of a pivotal figure.
About the Author
---
Thomas Keneally has won international acclaim for his novels Schindler's Ark, Confederates, Gossip from the Forest, Playmaker, Woman of the Inner Sea, and A River Town. He is most recently the author of the biography American Scoundrel: The Life of the Notorious Civil War General Dan Sickles.
Praise For…
---
"Keneally's excellent brief biography benefits from the compression and from the dramatic value of crisp wording and sharpness of detail."
-The New York Times Book Review