The Complete Poems (Paperback)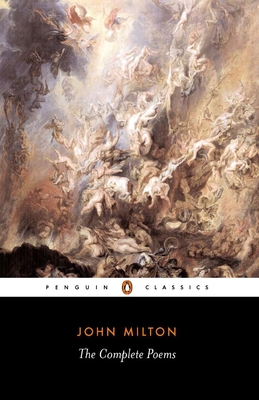 $20.00
Usually Ships in 1-5 Days
Description
---
"I may assert Eternal Providence
And justify the ways of God to men"

John Milton was a master of almost every type of verse, from the classical to the religious and from the lyrical to the epic. His early poems include the devotional 'On the Morning of Christ's Nativity', 'Comus', a masque, and the pastoral elegy 'Lycidas'. After Cromwell's death and the dashing of Milton's political hopes, he began composing Paradise Lost, which reflects his profound understanding of politics and power. Written when Milton was at the height of his abilities, this great masterpiece fuses the Christian with the classical in its description of the fall of Man. In Samson Agonistes, Milton's last work, the poet draws a parallel with his own life in the hero's struggle to renew his faith in God. In this edition of the Complete Poems, John Leonard draws attention to words coined by Milton and those that have changed their meaning since his time. He also provides full notes to elucidate Biblical, classical and historical allusions and has modernized spelling, capitalization and punctuation. For more than seventy years, Penguin has been the leading publisher of classic literature in the English-speaking world. With more than 1,700 titles, Penguin Classics represents a global bookshelf of the best works throughout history and across genres and disciplines. Readers trust the series to provide authoritative texts enhanced by introductions and notes by distinguished scholars and contemporary authors, as well as up-to-date translations by award-winning translators.
About the Author
---
John Milton was born in London on December 9, 1608, and studied at the University of Cambridge. He originally planned to become a clergyman, but abandoned those ambitions to become a poet. Political in his writings, he served a government post during the time of the Commonwealth. In 1651, he went completely blind but he continued to write, finishing Paradise Lost in 1667, and Paradise Regained in 1671. He died in 1674.