The Pocket Wife (Hardcover)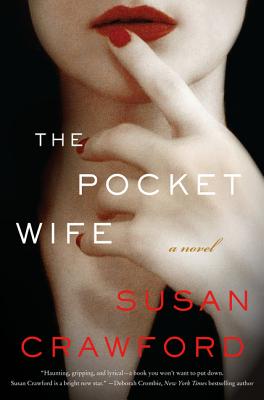 Description
---
It isn t the big things Peter does that make Dana want to leave him; it's more the smaller things, like sticking her inside his pocket in the middle of a thought these demeaning, shrinking things he does that make her feel as trivial as a sneeze. Dana Catrell leads a quiet life in a suburb a stone's throw from Manhattan. She spends her days tidying, reading, missing her son who's away at college, and wondering what went wrong in her marriage to her husband, Peter, who comes home late most nights and makes her feel as unimportant as a pocketful of loose change.
Then on one horrific day, Celia Dana's friend and neighbor is found murdered . . . and Dana's life suddenly begins to spiral out of control as she feels herself sliding toward the brink of insanity. Dana suffers from bipolar disorder, and she can t account for the troubling gaps in her memory on the afternoon of Celia's death. Even more terrifying, Dana was the last person to see her friend alive on that deadly day when Celia revealed a disturbing secret.
Is murder on Dana's mind or is it all in her head? And is there a killer lurking inside her . . . or is there one out there in the shadows of reality, waiting to strike again? Exceptional. Chevy Stevens, New York Times bestselling author.