The Memory Key (Hardcover)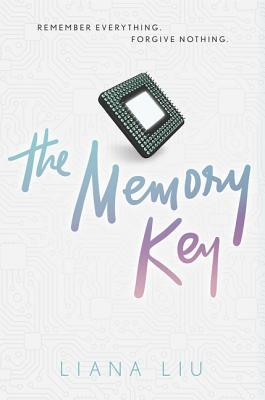 Staff Reviews
---
Lora Mint has been mourning her mother for 5 years, trying to hang on to her memories.  Which should be easy, but her Memory Key, a small computer chip that collects and saves memories and saves people from a viral version of Alzheimers, doesn't seem to be working properly.  She's suddenly getting memories that she has forgotten somehow, and all these new memories are giving her horrible headaches.  The search for what has happened inside her leads her to her mother and an conspiracy that will rip her family apart.
— Jackie Blem, who reads like a house of fire and whose recommendations are gold
Description
---
Lora Mint is determined not to forget.
Though her mother's been dead for five years, Lora struggles to remember every detail about her--most important, the specific events that occurred the night she sped off in her car, never to return.
But in a world ravaged by Vergets disease, a viral form of Alzheimer's, that isn't easy. Usually Lora is aided by her memory key, a standard-issue chip embedded in her brain that preserves memories just the way a human brain would. Then a minor accident damages Lora's key, and her memories go haywire. Suddenly Lora remembers a moment from the night of her mother's disappearance that indicates her death was no accident. Can she trust these formerly forgotten memories? Or is her ability to remember every painful part of her past driving her slowly mad--burying the truth forever?
Lora's story of longing for her lost mother--and for the truth behind her broken memories--takes readers on a twisty ride. The authentic, emotional narrative sparks fascinating questions about memory and privacy in a world that increasingly relies on electronic recall.