A Need So Beautiful (Hardcover)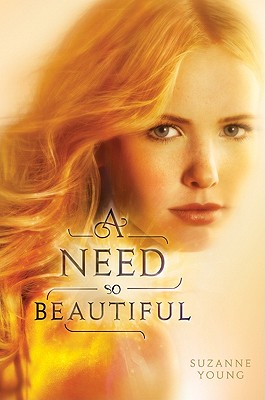 Description
---
We all want to be remembered. Charlotte's destiny is to be forgotten.
Charlotte's best friend thinks Charlotte might be psychic. Her boyfriend thinks she's cheating on him. But Charlotte knows what's really wrong: She is one of the Forgotten, a kind of angel on earth who feels the Needa powerful, uncontrollable draw to help someone, usually a stranger.
But Charlotte never wanted this responsibility. What she wants is to help her best friend, whose life is spiraling out of control. She wants to lie in her boyfriend's arms forever. But as the Need grows stronger, it begins to take a dangerous toll on Charlotte. And who she was, is, and will becomeher mark on this earth, her very existenceis in jeopardy of disappearing completely.
Charlotte will be forced to choose: Should she embrace her fate as a Forgotten, a fate that promises to rip her from the lives of those she loves forever? Or is she willing to fight against her destinyno matter how dark the consequences?
Praise For…
---
"Although the message of this exquisite fantasy is deeply and spiritually profound, the author manages to convey it without sounding preachy or pretentious…The ending is beautiful, although bittersweet. A unique take on the age-old struggle of good vs. evil." -School Library Journal"A gripping supernatural romance… An imaginative twist on the timeless battle between dark and light." -Kirkus Reviews"A beautiful, poignant, and gripping tale of love and sacrifice." -Carrie Ryan, New York Times bestselling author of THE FOREST OF HANDS AND TEETH"A Need So Beautiful is equal parts haunting mystery, edge-of-your-seat thrill ride, and epic love story. Charlotte's story captured me-and still hasn't let me go!" -Kimberly Derting, author of THE BODY FINDER