Buried on Avenue B (Hardcover)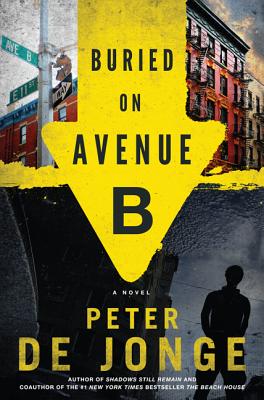 Description
---
When a home health attendant, Paulette Williamson, appears at Homicide South in Manhattan, she's introduced to the NYPD's Detective Darlene O'Hara and skeptically reports the confession of a senior citizen struggling with Alzheimer's. Gus Henderson, a former junkie and petty criminal, claims he murdered and buried his former partner-in-crime in a park off Avenue B more than a decade ago, a lowlife who fell off the grid and hasn't been seen since. The city agrees to excavate the alleged scene of the crime, and the police find a bodyjust not the one they were looking for.
The cops unearth the skeleton of a ten-year-old boy, neatly dressed and buried ceremoniously with a comic book, a CD, some pot, and booze. Instead of an easy open-and-shut case, O'Hara is faced with finding the murderer of a child, and the pressure is on the newly promoted detective to prove herself. The trail takes O'Hara from the seediest corners of the city and its cast of misguided playersa coven of preteen potheads in Tompkins Square Park, a sleazy art house photographer in Chelseato a retirement community in South Florida.
Driving headlong into the dark urban underbelly to find a killer, O'Hara uncovers a tribe of criminals who brazenly prey on the weakest members of the population, and she must stop the cycle before yet another child is lost to the depths of the city.
Praise For…
---
"De Jonge's cop humor is true to life and the crime is true to the city. He also does sweet justice to New York, evoking the LES of 30 years ago as his cops work its latter-day streets."
-New York Daily News

"Edgy. . . comes full circle in a stunningly creative manner. De Jonge's hard-boiled prose and urban slang transports readers of serious crime fiction through gritty, harsh scenes populated with colorful characters Another stellar read from de Jonge—or as O'Hara would say, "Avenue B's friggin' amazing!"
-Library Journal (starred review)

"I'll bet you $1 that BURIED ON AVENUE B is as good as—or better than—any mystery novel that comes out of Scandinavia, the rest of Europe, or America from sea to shining sea this year. It isn't exactly realism—but that's because the dialogue is too sharp and funny."
-James Patterson

"Mr. de Jonge clearly enjoys himself throughout this police procedural, and it makes all the difference."
-East Hampton Star

"A compelling and puzzling mystery narrative peppered with memorable characters…De Jonge has earned himself a permanent place on this reviewer's "must read" list."
-Joe Hartlaub on Bookreporter.com

"De Jonge he tells his story with style, a generous helping of whimsy and a sharp eye for the odd corners and myriad eccentricities of Manhattan."
-Washington Post Book World