Ines of My Soul (Compact Disc)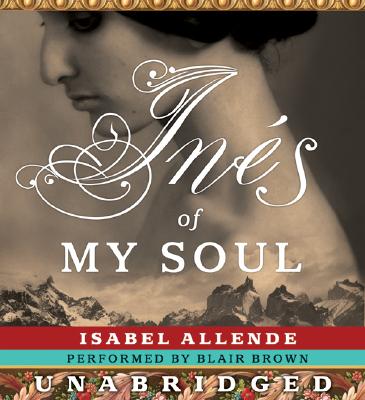 Description
---
From Isabel Allende, author of novels beloved across the globe, comes a magisterial work of historical fiction that chronicles the astonishing life of Ines Suarez, a daring Spanish conquistadora who toiled to build the nation of Chile--and whose vital role has too often been neglected by history.
Born into a poor family in Spain, Ines works hard to make ends meet. It is the sixteenth century, and when her shiftless husband disappears to the New World, Ines uses the opportunity to search for him as an excuse to flee her stifling homeland and seek adventure. After her treacherous journey takes her to Peru, she learns that her husband has died in battle. Soon, she begins a fiery love affair with a man who will change the course of her life: Pedro de Valdivia, war hero and field marshal to the famed Francisco Pizarro.
Ines of My Soul is a work of breathtaking scope: meticulously researched, it engagingly dramatizes the known events of Ines Suarez's life, crafting them into a novel full of the narrative brilliance and passion readers have come to expect from Isabel Allende.
Performed by Blair Brown